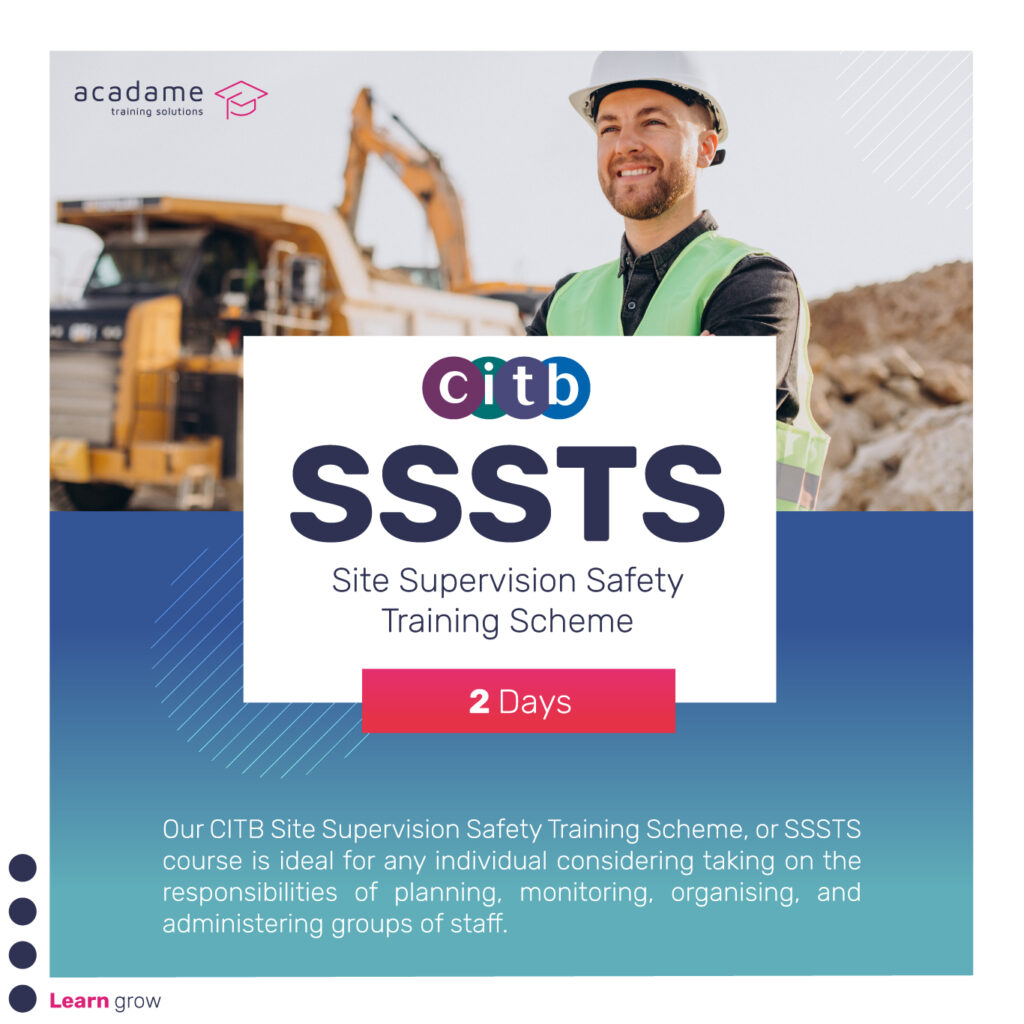 Acadame specialise in providing high quality CITB courses that are expertly delivered to interested parties across the UK. This Site Supervision Safety Training Scheme (SSSTS for short) is ideal for those interested in taking on the planning, organising, administering, and monitoring of staff. For SSSTS in Stoke, look no further than the experts at Acadame.
As touched upon, Acadame is based in Stoke-on-Trent. The location of our HQ makes this SSSTS course perfect for anyone local Stoke and Staffordshire. Alternatively, we hold courses at a variety of locations across the UK.
Units Covered
This SSSTS course is split into five units. Some of the modules include:
• Health & Safety Law
• Asbestos
• Site set up and security
• Underground and overhead working
• Waste materials
• Environmental awareness
CITB
CITB stands for the Construction Industry Training Board. This organisation is responsible for attracting talent and supporting skills development across the construction industry.
We also provide SSSTS Refresher courses for those looking to brush-up on their skillset.
Acadame
Contact the team at Acadame today by calling +44 03301242165 or emailing hello@acadame.co.uk now. You can browse upcoming SSSTS courses in Stoke now online.