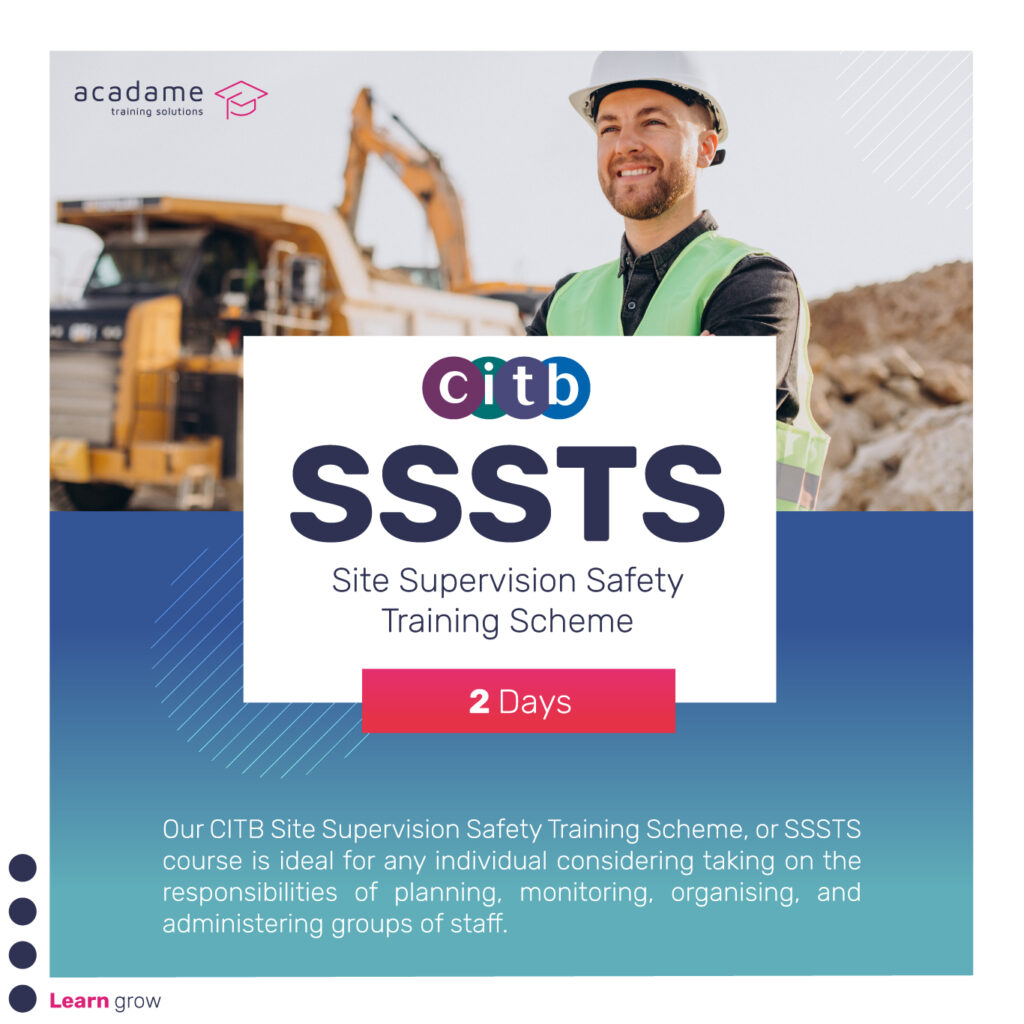 SSSTS: Site Safety Plus / Site Supervision Safety Training Scheme
It is no secret that working in the construction industry has a unique set of risks and lots of them, from heavy machinery, exposed electricity, excavations and even just the Great British weather. Comprised health and safety not only pose danger to the workers on site but can also significantly hinder the progress of a project, increase workflows and reduce profitability, with one major incident halting work while an investigation takes place. One way to keep things running smoothly is to prevent accidents by equipping the supervisory staff with suitable health and safety training. Our SSSTS course in Stoke is just the ticket – so what's all the fuss about?
Supervisors
Designed for supervisors or those who want to progress and become one, the SSSTS course in Stoke is for those who oversee a team or want to, no matter how small or large. Supervisors are generally the middle point of contact between staff members and the managerial staff and so it is vital that they can be relied on by those both below and above them in the hierarchy to provide safety and challenge poor safety. This course is delivered in a legislative context, and covers law that effects decision-making processes, such as the Health and Safety at Work Act 1974. By ensuring Acadame learners become familiar with the legal implications of their procedures, our trainers can then equip them with the necessary information needed to complete a risk assessment that covers a range of realistic scenarios.
Why?
The CITB SSSTS course covers a variety of situations including demolition work, fire hazards, working at heights, electrical dangers and confined spaces. By providing supervisors with training that makes them effective at managing and reducing these risks, businesses who enrol them on the course can boost the overall success of the organisation by preventing injury to members of staff and making sure all practices are legally compliant.
For more information about our SSSTS course running not just in Stoke-on-Trent but nationally, book or just contact our team to discuss.